Pack Size
Eco Friendly
For Baby Skin
Brand
Biodegradability
Baby Health
Nappy Size
Price
Show
Sort By
Beaming Baby
Bio-Degradable Training Pants
19 Pull Up Training Pants
XL Size 9
To Fit 17+ kg - 37+ lb
Currently Awaiting Stock - Sorry! Due in early July. We are still taking orders, and will send them with Next Day Delivery as soon as they arrive. If you would like an alternative item, please call us free on 0800 0345 672. Thank You for your patience!
No Nappy Rash after 7 Days or Your Money Back
The World's First Bio-Degradable Disposable Training Pants
Give Your Baby The HEALTHIEST Start to Life
Protect Your Baby from Harsh Chemicals in Standard Training Pants
Extreme Comfort with Stretchy Back and Side Panels
Get a Full Night's Sleep! with the Totally GM Free Absorbent Core
Download our Brand New App!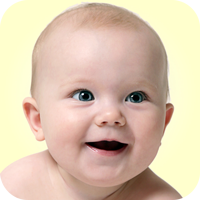 Pregnancy tracker, weekly blog, baby names, games, nursery rhymes + pram loads more